For the inside scoop on what to see and do in the Bathurst region there's no one better to ask then the locals. Whether you're after the best coffee spot in town, a place that caters to vegan diets, or the hottest events to plan your trip around, we've got you covered with these top local picks from some passionate locals. And don't forget to ask the Bathurst Visitor Information Centre about the best of the region. The staff at 'BVIC' are the best in the business and all locals who really know the best of the region! Give us a call or check in on arrival to ensure that you get the most out of your Bathurst adventure.
The Bathurst Explorer Bus – Because once you take a ride, and a listen, you will have so many places you want to visit, and things you want to do in Bathurst you will probably wish you had planned to stay longer!
The Australian Fossil & Mineral Museum. My guests are always impressed and amazed that a country town has such an impressive museum, something that suits both kids and adults! Learning and fun combined.
Eating – So many places – The Hub, the delightful leafy courtyard with delicious food for lunch, a favourite of ours is The Railway Hotel Bistro for a quick, honest, good value country pub meal.
Abercrombie Caves – A total escape from the business of living – Bushranger Country! – Have fun on the self-guided tour and the swinging bridge. Delightful picnic areas and exciting caves.
Barcoos Farmstays Bathurst – Fun with Farm animals. We have 10 different species for you to interact with and your visit will include a led pony ride from a tiny pony for tiny guest to a really big Clydesdale for all!.
Chicane Bar & Grill @ Rydges Mount Panorama Bathurst. Features modern Australian cuisine, using the best regional produce and quality meats. The menu is complemented by an impressive wine list featuring local, regional and international wines. It is the perfect venue for a relaxed drink after work, a special dinner celebration or just an indulgent evening. Our signature dishes are well worth trying.
Abercrombie House – Steeped in rich heritage of years gone by with a little something for everyone &special events including Shakespeare, medieval nights, high tea & jazz in the garden just to name a few.
Bathurst Explorer Hop On Hop Off Bus – A great way to see all of the sights of Bathurst Including all of the museums & Mount Panorama Race Track.
Local Vineyards – There are several boutique vineyards within the Bathurst region & the wine makers all love to have a yarn & tell you a story or two. Some of my favourites include Vale Creek Wine & Renzaglia Wines.
Motor Racing – If you get the chance I highly recommend attending a motor racing event on the world famous Mt Panorama. There are always plenty of thrills & spills & it never disappoints! The Bathurst 1000 & Bathurst 12 hour are my favourites.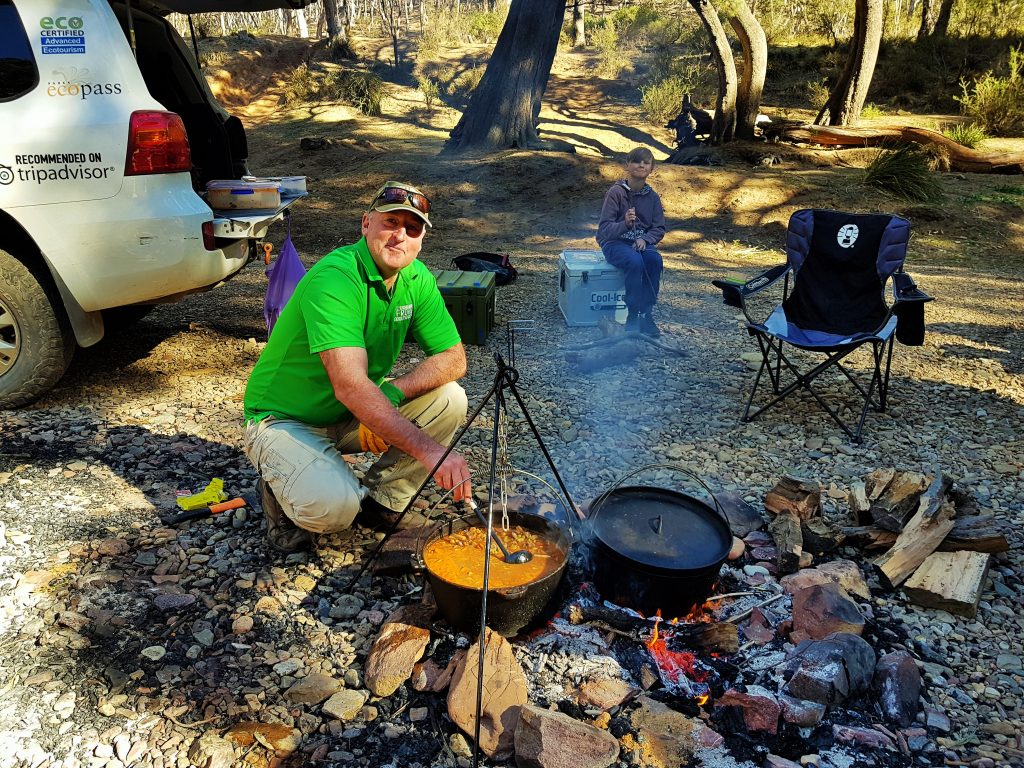 Machattie Park
This lovely place is really the jewel of Bathurst. The Victorian park features stunning gardens and historic landmarks – a bandstand, the Caretakers Cottage, Crago Fountain, Fernery, Lake Spencer and the Munro Drinking Fountain – all in the heart of the city.
Hill End
If you're visiting the Bathurst region, it's well worth the drive to visit the historic townships of Sofala and Hill End. These townships let you travel back in time and learn how our pioneers survived in the colonial days – some finding their fortune in gold.
Country Coffee
Want some real country hospitality? This is a long established coffee shop and cafe located in George Street opposite beautiful Machattie Park. Great coffee, quality homely meals and friendly service.
Simmo's Offroad Tours
This experience offers you the chance to get off the highway and explore the rugged Bathurst region by 4WD with a knowledgeable local guide. Visit the historic townships of Hill End and Sofala, learn how to pan for gold or fish for trout and enjoy a BBQ lunch by the tranquil Turon River.
Abercrombie House
This grand old home, built in the 1870s, represents the finer side of Bathurst and shows an example of the early wealth the town had to offer – we weren't just mud huts and bark buildings but held our own with the upper class.
Bathurst Visitor Information Centre
This is a must first port of call for any visitor to the Bathurst region. It's open seven days a week and even has an original Cobb & Co coach on display. It's the best way to get a feel for the place and get some tips on where to go.
Detour Adventures
This guided 4WD tour around Bathurst is terrific fun, and it helps visitors to appreciate the many hidden wonders of the region. You can choose from a range of exciting 4WD off-road tours, tag-a-long tours, scenic drives, wine tasting tours or create your own private tour.
Hill End Tours
For small family groups or bus groups visiting Hill End, they give you a personalised hands on service offering gold panning tours, town tours, goldfield tours, cemetery tours and even a night time ghost tour if you're brave. 
The scenic drive from Bathurst to the many surrounding towns & villages. Short trips to Milthorpe, Hill End, Oberon, Carcoar on a lazy day are the best.
Great local coffee. Anyone who knows me, knows that I am always on the hunt for my next coffee & I visit a number of local coffee places DAILY. My favourites are Doppio, Moubar, Al dente ( all dog friendly ) and the Hub.
Watching local musicians and performers (including gigs at The Victoria). I get a real buzz from playing a role in the local music scene & am blown away from the amount of talent we have in our region.
Bathurst Regional Art Gallery. A proudly contemporary regional gallery.
The Bathurst Winter Festival.
I adore the grandeur of our historic city, enjoy a leisurely stroll thru the city precincts enjoying the town square , marvel at the grandeur of our majestic Court House, wander down Ribbon Gang lane to discover the culinary riches of our city, I just love our city's heritage streetscapes from our railway precinct to our Machattie Park with its Victorian fountain, band rotund & Begonia House…a must visit . You can book an historic walk or hop on the Hop On Hop off bus tour.
Enjoy a locally roasted espresso coffee, a glass of delicious regional wine or gin, craft lagers, delicious regional fare in many beautiful heritage buildings… Vine & Tap, Church Bar, Restaurant 9inety 2wo, The Hub, Cobblestone Lane, Legall Patisserie and many more .
We have a brilliant array of Galleries with one of the best regional galleries with a constant turnover of exciting and thought provoking exhibitions all perfectly curated ….. a Railway museum second to none, Fossil & Mineral Museum, Historical museum …. The list is substantial.
Enjoy strolling historic Keppel Street to browse in boutiques, cafes, visit our regional Art Gallery and stroll down to the Tremains Mill precinct with a coffee outdoor at Doppio.
Take a leisurely country drive to many fabulous small villages.
I love to hear the Bells peeling from the Anglican Cathedral as I enjoy the grandeur of our historic trees of a morning in our magnificent parkland garden here at Bishop's Court Estate